Announcing Heavy Light! The festival of experimental films, music, and performances taking place in Los Angeles between May 17-21!

Stay tuned for the full program and event details!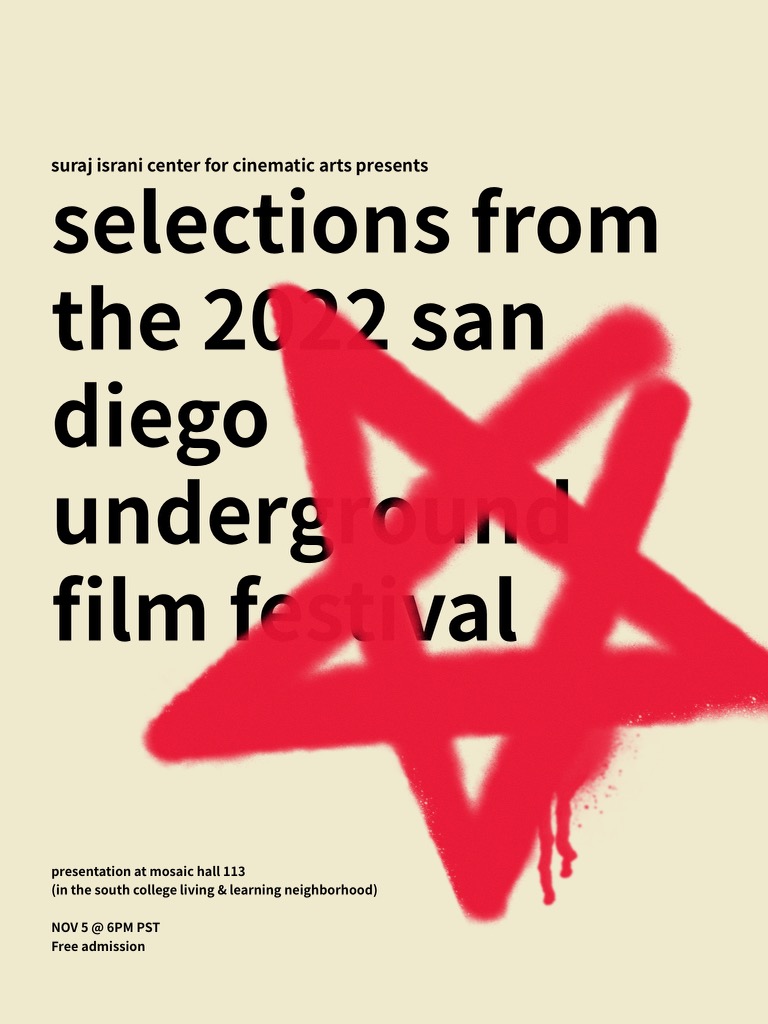 We kick off the 8th installment of San Diego Underground Film Festival with a screening hosted at the Suraj Israni Center for Cinematic Arts at UCSD.
November 5 @ 6PM PST
Mosaic Hall (In the South College Living & Learning Neighborhood)
Full prgram available
Free Admission
Further information on the full festival will be provided in November 2022.