We're excited to announce the 9th annual San Diego Underground Film Festival taking place January 13, 2024 at the Media Arts Center! Ticketing and full program to be announced in the coming week.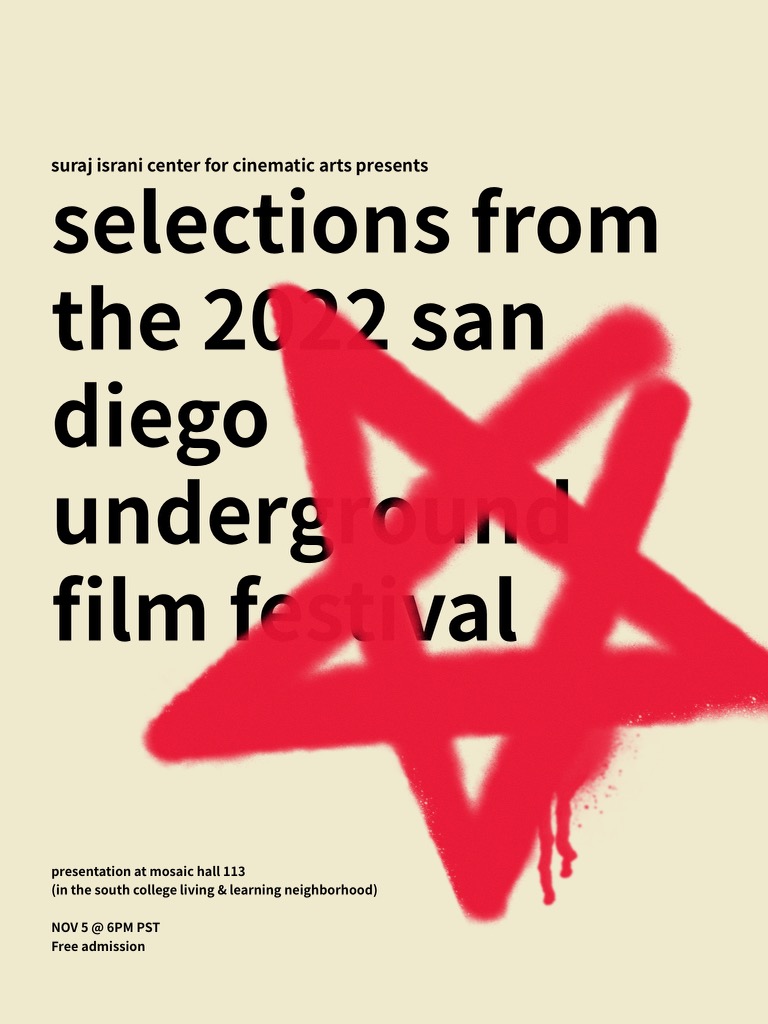 We kick off the 8th installment of San Diego Underground Film Festival with a screening hosted at the Suraj Israni Center for Cinematic Arts at UCSD.
November 5 @ 6PM PST
Mosaic Hall (In the South College Living & Learning Neighborhood)
Full prgram available
Free Admission
Further information on the full festival will be provided in November 2022.